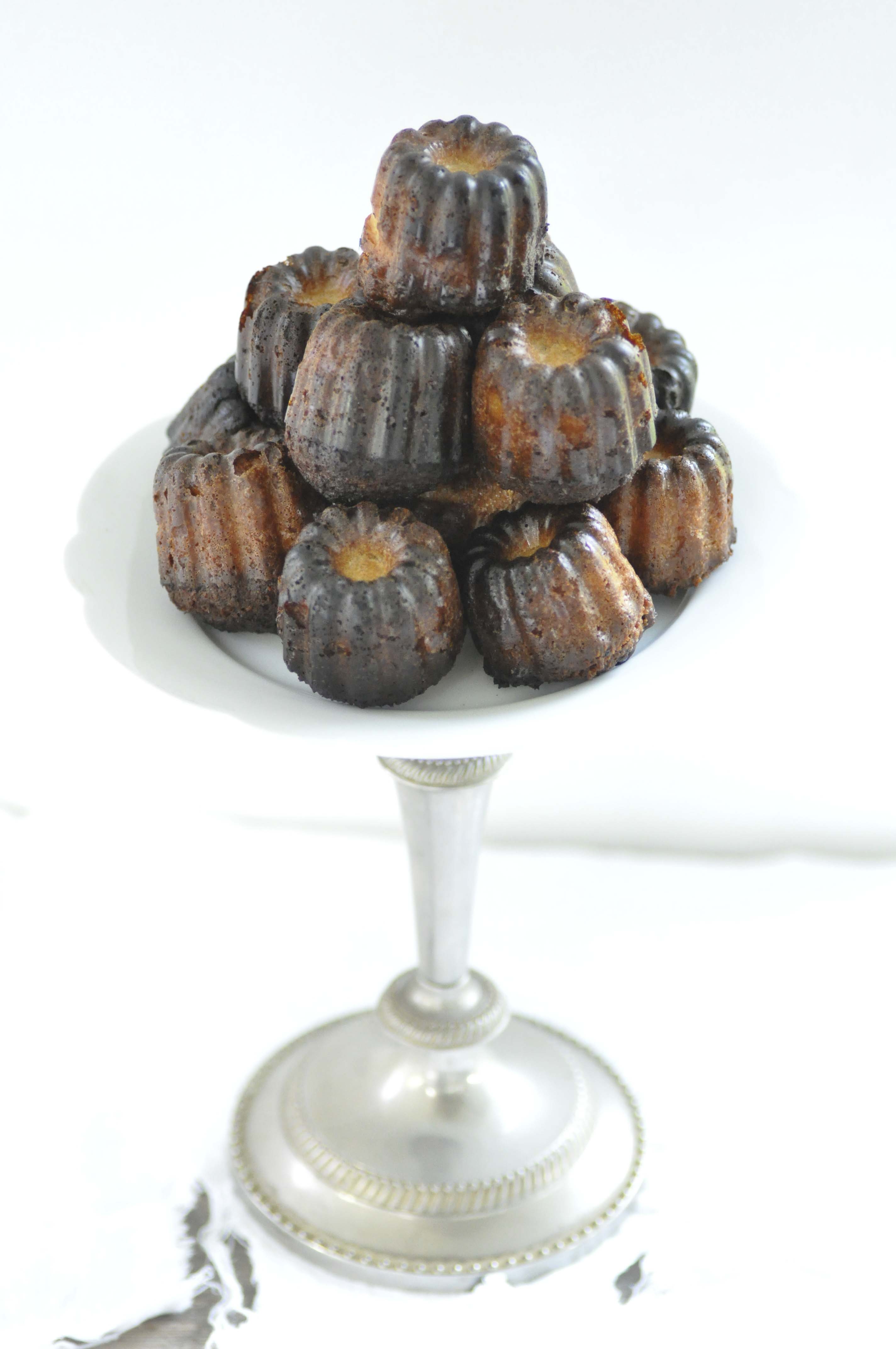 two years of blogging! happy birthday foodiesgarden and thank you all for reading! many things happened in the past year. i started writing the recipes not only in english but also in german. foodiesgarden participated in some blog-events and -awards and was quite successful which makes me really proud and happy.
my bolinhos de bacalhao got under the best ten recipes of a brazilian foodblog event. the jury of the ama foodblog award liked my black radish soup and foodiesgarden became top 6 listed in the category of health & lifestyle.
and finally we successfully carried out the experiment of long distance gardening this year as we moved from berlin to hamburg which means that we have been in our garden only one weekend per month. some vegetables became too big during these long periods between harvesting and some others did not work that excellent. but all in all we had an excellent gardening season with our first asparagus, broad beans und peas en masse and also our first blackberries.
my personal favorites have been the green couscous, the broad bean gazpacho and the blackberry ice cream. and yours?
all this i want to celebrate with this small an extraordinary cannelés à la lavande. they are  crunchy caramelized outside and soft&milky inside. i always look for baking recipes with fruits and herbs and discovered this one on délices de aurélie some years ago. the lavender i harvested in late summer and dried it in our shed so i can use it for baking, gratinéed goats cheese and other good thing.
but now it is time for cannelés à lavande: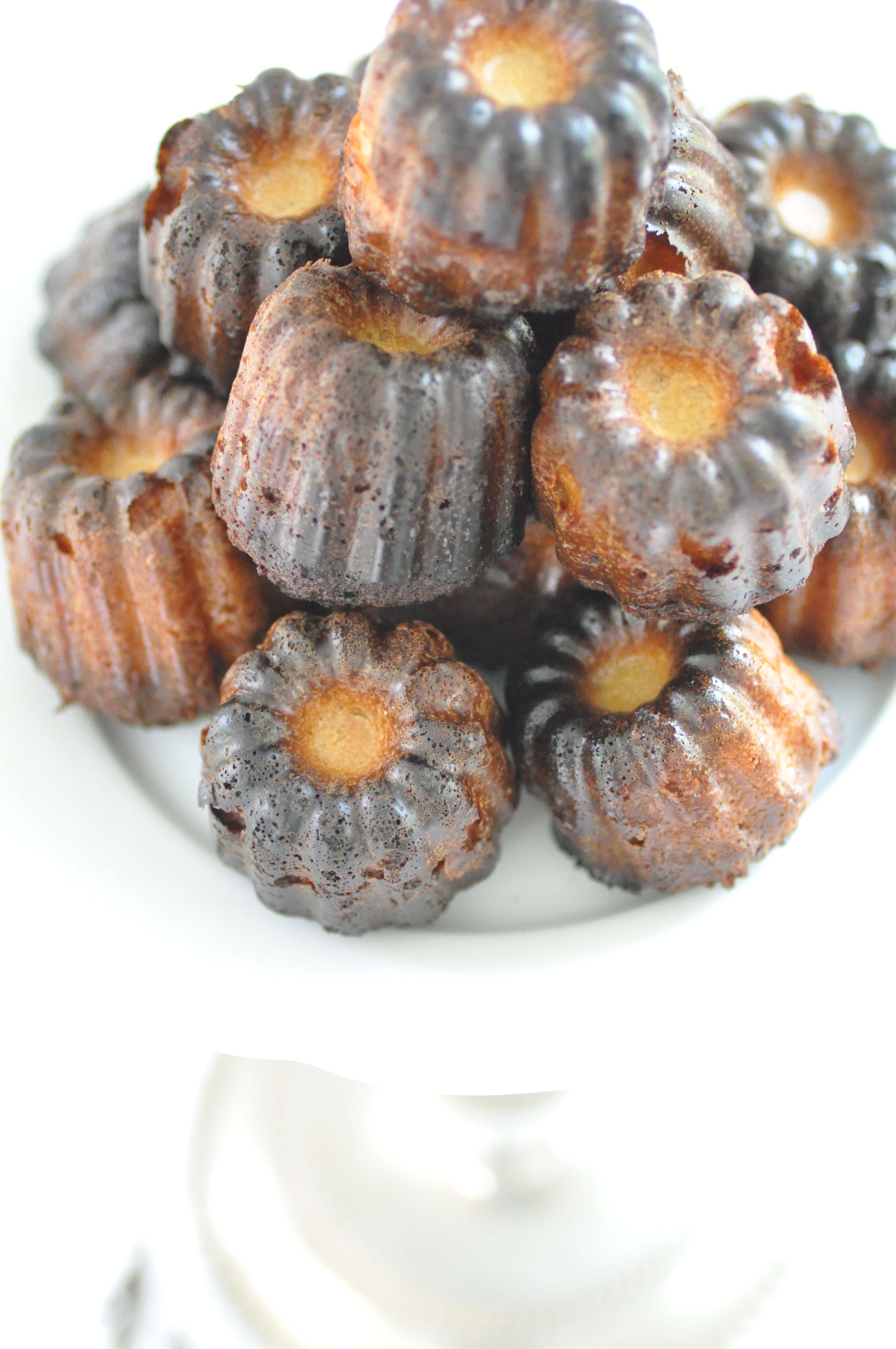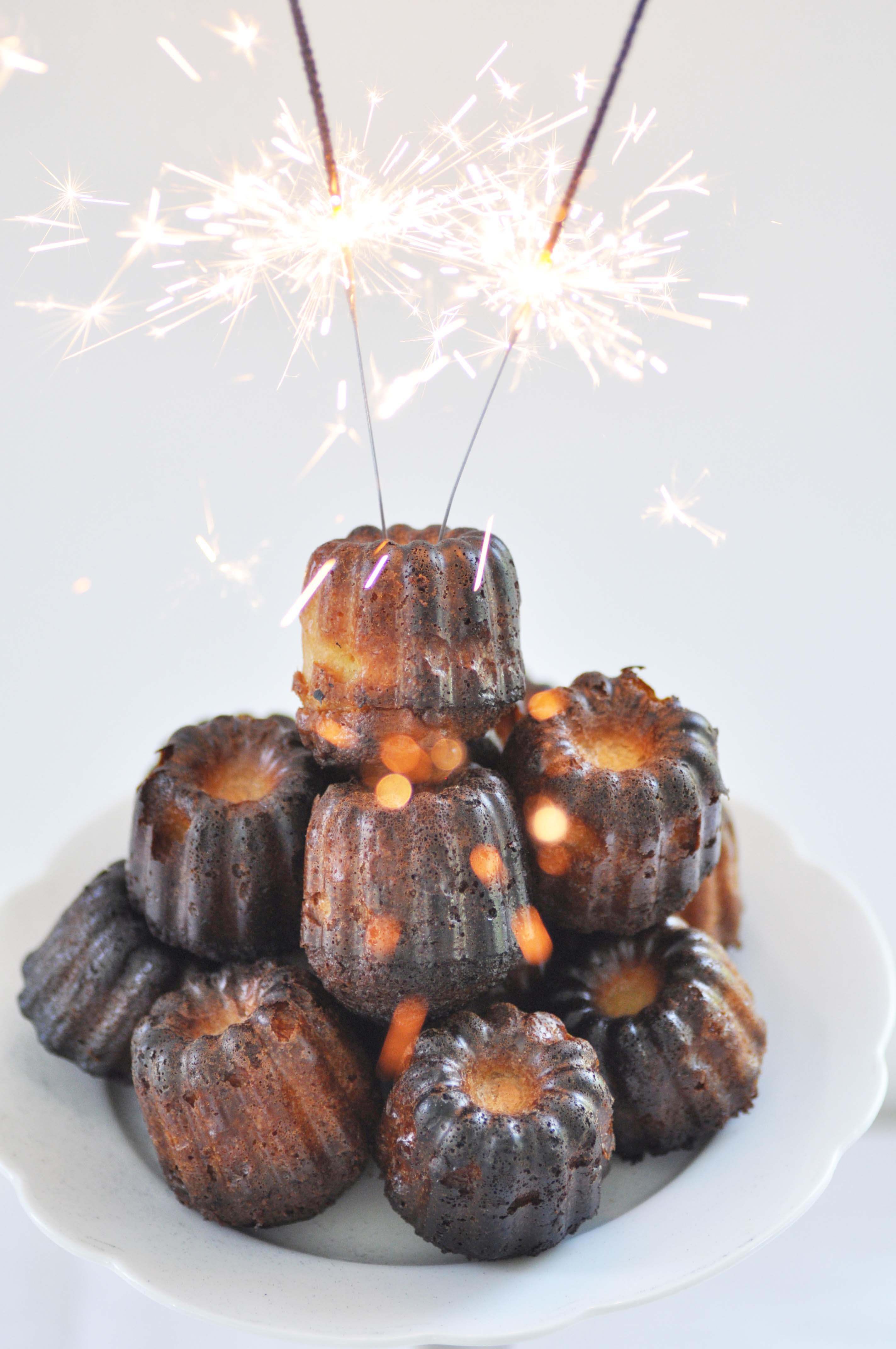 1 liter milk
500 g sugar
100 g butter
200 g flour
4 eggs
2 egg yolks
3 tbps rhum
1 tbsp lavender
bring the milk and lavender to a boil. allow to cool down before adding the eggs. combine eggs, egg yolk and sugar, beat until the mixture turns white. add flour and rum. and also add the milk. but pour the milk trough a sieve in order not to have the flowers in your dough. melt the butter and add it to the other ingredients. combine everything and let it rest in the fridge over night.
next day, stir the mixture one more time. preheat your oven to 250°C. fill the cannelés baking forms each to 2/3. bake the cannelés for 10 minutes. reduce heat to 180°C and bake for another 50 minutes. but check the color in the last minutes because they turn  black pretty quickly.
let them rest for some minutes. if you remove them too early from the tins they will still be too soft and deflate.
continue until all your dough is done.
the cannelés are perfect on the day of baking only. enjoy and eat as much as you can or invite many people!
santé, prost, cheers foodiesgarden!
**********************
1 liter milch
500 g zucker
100 g butter
200 g mehl
4 eier
2 eigelb
3 el rum
1 el lavendel
milch und lavendel zum kochen bringen. bevor die eier dazu kommen jedoch wieder etwas abkühlen lassen. dazu eier, eigelb und zucker miteinander vermischen und schlagen bis sich die masse weiß färbt. mehl und rum dazugeben und auch die milch. vorher sollte die milch jedoch durch ein sieb abgeseiht werden, um die blüten zu entfernen. die butter schmelzen und ebenfalls hinzufügen. alles gut miteinander verrühren und über nacht im kühlschrank ziehen lassen.
am nächsten tag noch einmal gut durchrühren. den ofen auf 250°C vorheizen. die cannelés-formen jeweils zu 2/3 mit dem teig anfüllen und 10 minuten bei 250°C backen. dann die hitze auf 180°C reduzieren und weitere 50 minuten backen. am ende der backzeit sollte man jedoch von zeit zu zeit die farbe prüfen, da die cannelés dann schnell schwarz werden.
nach dem backen einen augenblick abkühlen lassen. wenn man sie zu schnell aus den formen nimmt, sind sie noch zu weich und fallen ein wenig in sich zusammen.
fortfahren bis der komplette teig verbacken ist.
die cannelés sind am ersten tag am besten. lasst es euch also schmecken und esst so viel ihr könnt oder ladet viele freunde ein!
santé, prost, cheers foodiesgarden!