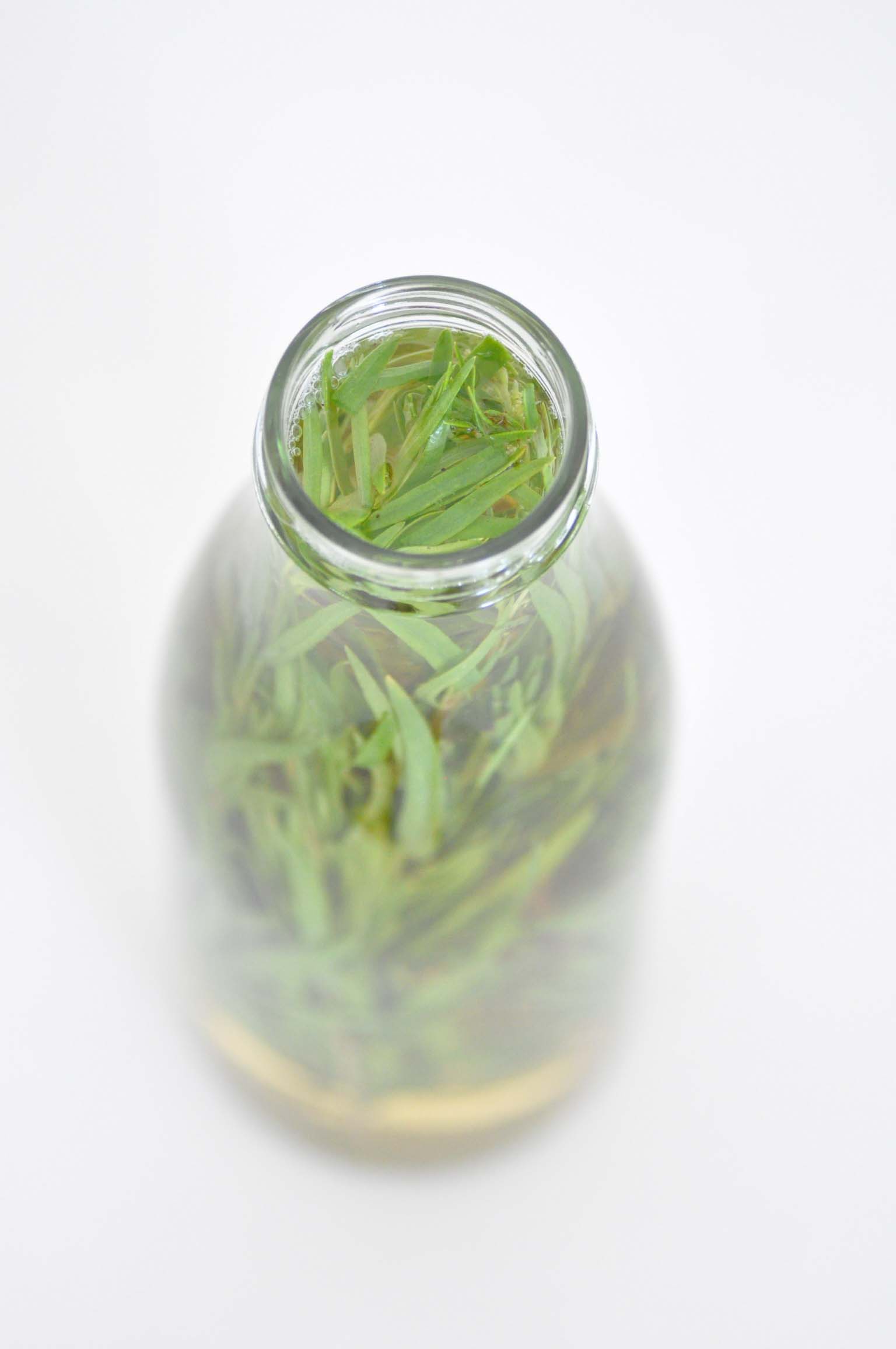 tarragon vinegar is very easy to prepare yourself. you need some sprigs of tarragon, white wine vinegar and white balsamic vinegar and some days in advance. i love it in every kind of dressing for some salad or to make tarragon mayonnaise.
5 sprigs of tarragon
300 ml white wine vinegar
300 ml white balsamic vinegar
wash the tarragon and dry carefully. put the sprigs in a bottle with a wide bottle neck or a large glas and add the vinegars. close the bottle and allow to soak for two or three days in a sunny place.
remove the sprigs and decant the tarragon vinegar through a sieve to the bottle of your choice. you can enjoy the vinegar until you have fresh tarragon next summer.
*********************
5 zweige estragon
300 ml weißweinessig
300 ml weißer balsamico
den estragon waschen und gut abtrocknen. die zweige in eine flasche mit weitem flaschenhals oder ein großes schraubglas geben und mit essig auffüllen. die flasche verschließen und zwei bis drei tage an einem sonnigen oft ziehen lassen.
die zweige entfernen und den essig durch ein sieb in eine flasche abseihen. den essig kann man nun bis zum neuen estragon im nächsten sommer genießen.