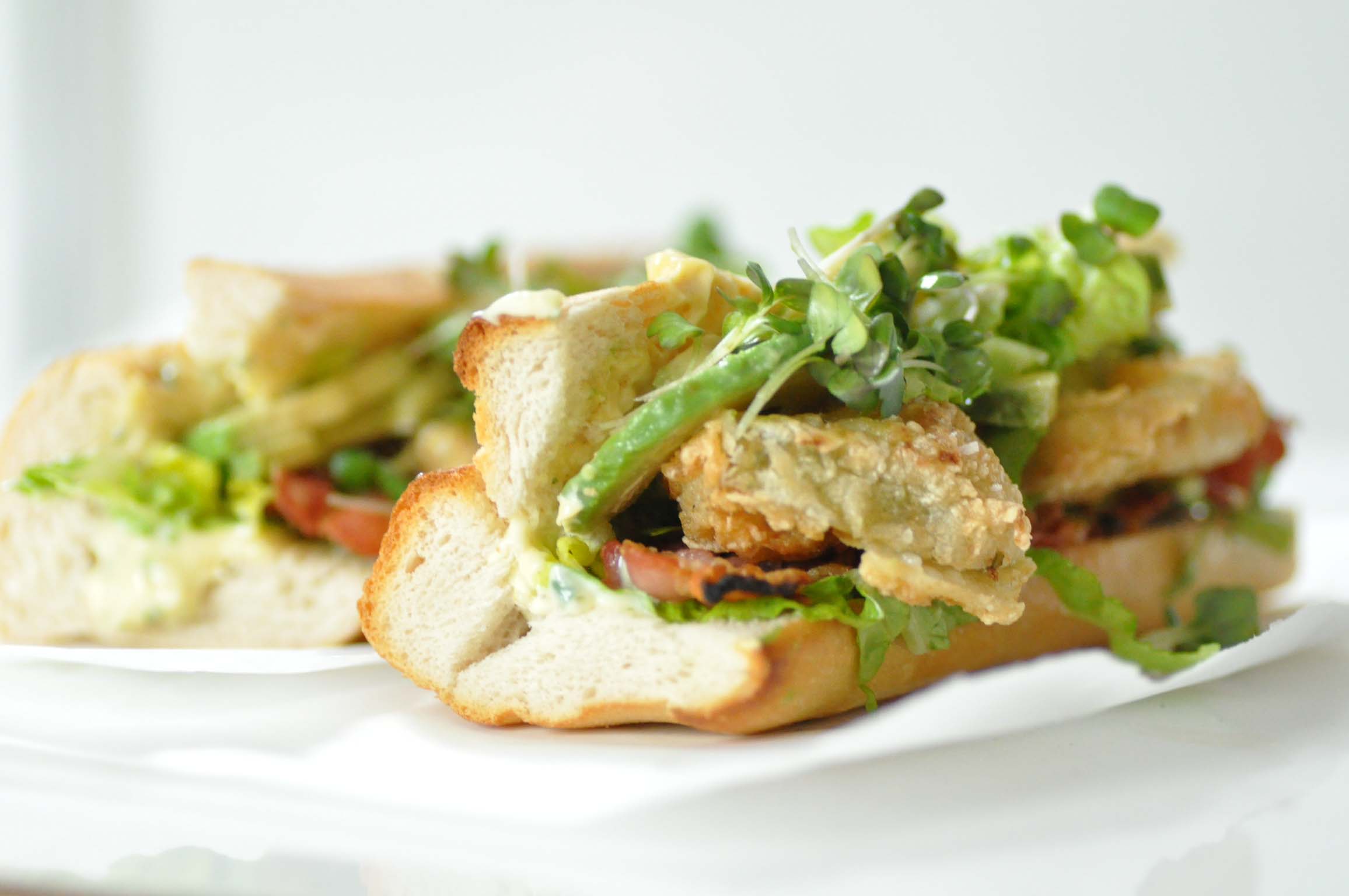 if you liked the fried green tomatoes with remoulade sauce and prawns, i promise you will love this too. fried green tomatoes, crunchy bacon, lettuce, avocado and fresh cross baguette combined to a very delicious sandwich.
i am not that familiar with southern states cuisine and still less with american dialects, but read somewhere on southern living pages that po'boy means "poor boy" and this kind of sandwich got this name because it was a cheap and filling option to feed poor people.
in addition it is an extraordinary delighting combination of things i love. hope you will love it too.
for 2:
fried green tomatoes: recipe here
remoulade sauce: recipe here
2 pieces baguette
avocado
lettuce
4 slices fried bacon
micro greens
follow the instructions to prepare the fried green tomatoes and the remoulade sauce.
half the baguette. spread the remoulade sauce. fill the sandwich with some roughly shopped lettuce, fried bacon, avocado slices and top with more remoulade sauce and micro greens.
enjoy!
**********************
frittierte grüne tomaten: rezept hier
remouladensauce: rezept hier
2 stücken baguette
avocado
salat
4 scheiben gegrillten bacon
grünzeug
den beschreibungen zu frittierten tomaten und remouladensauce folgen.
die baguettes halbieren und mit remouladensauce bestreichen. die sandwiches mit grob gehacktem salat, gergrilltem bacon und in scheiben geschnittener avocado füllen und mit grünzeug bestreuen.
guten appetit!