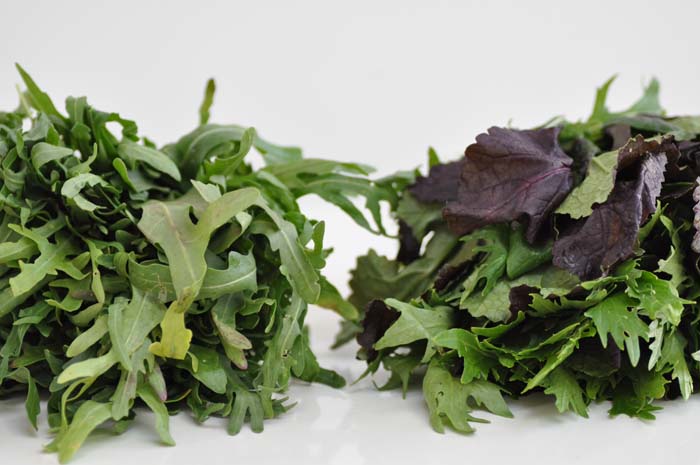 first of all, these kind of lettuce are the easiest and modest ways of having some own greens. all you have to do is to sow them in rows in early spring and wait. no thinning out or other special care is necessary and it will work in the smallest window box. if the lettuce is ready to harvest after some weeks, just cut it off, enjoy and wait until new one grows again. this will work for almost the whole summer.
but be warned, if it blossoms, particularly in the case of rucola, you will harvest it even in the most unlikely places in the next year. in our case, rucola is everywhere this year, even in-between the stones of the pathways of our vegetable patches.
additionally, we still have the rucola of the last year, because it is perennial. i am so desperate  what to do with the vast amount of lettuce we have, that i already thought about selling them on the weekly market. but until that, i will check out every recipe which will cross my path.