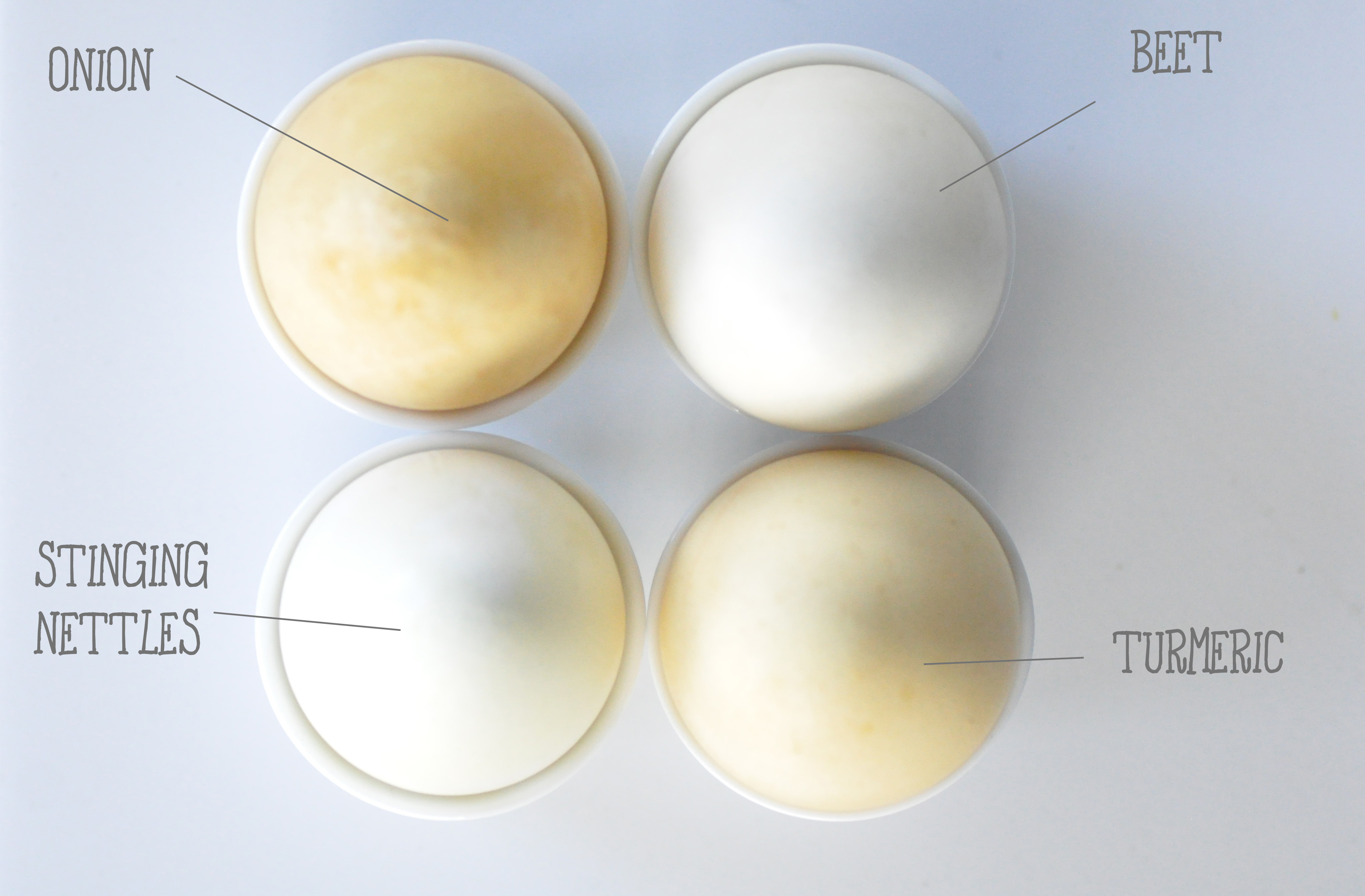 last minute egg coloring. your supermarket was already closed? all the other people bought up all the egg colors? no problem. i am sure you have an onion at home and if you don't have an onion, you might have some coloring spices like turmeric or saffron.
this year's coloring experiments turned out to be somehow yellow dominant. to tell you the truth, i don't like yellow very much. the only yellow i like is this dijon mustard yellow. but in early spring, like this years' easter, there are almost only yellow things awaking from their winter sleep: crocuses, forsythia, jonquil … all yellow.
and so are our eggs – yellow. that the onion and the turmeric would turn out to be yellow was predictable, but this year's stinging nettles turned out more yellow than green, but i admit that i did not follow my own recommendations to cook the stinging nettles halve an hour before putting the eggs in the water. well. but that the red beet would not color the eggs in a dark red but in yellow was a real (bad) surprise. i don't know what went wrong. maybe i will try red onion next year. any experiences?
anyhow, i wish you happy easter. hopefully you will have a nice and sunny day with friends and family and good food of course!