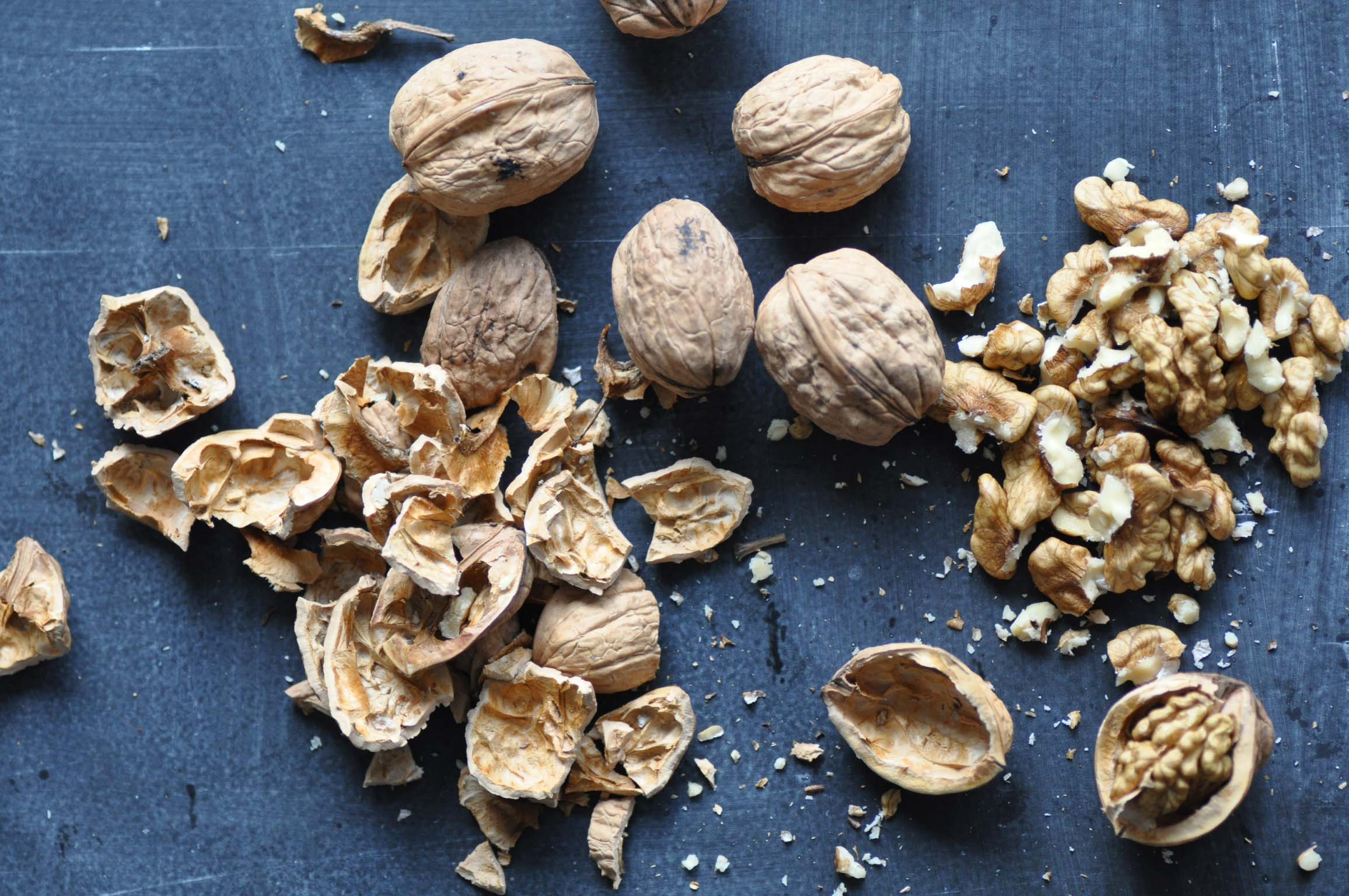 while we currently have a hilarious number of grey winter days it is the perfect time to crack some nuts which we collected in autumn. as during winter there is not much to do for a gardener it is time to enjoy the fruits of your efforts and maybe combine them with some chocolate and butter to get a delicious tart or make some cookies.
the walnut tree in our garden unluckily has maximum two to five walnuts per year – the entire tree. i don't know what's wrong … but luckily my dad is an expert knowing every "wild" trees which does not belong to anybody. therefor he has a tremendous resource of walnuts and we can participate.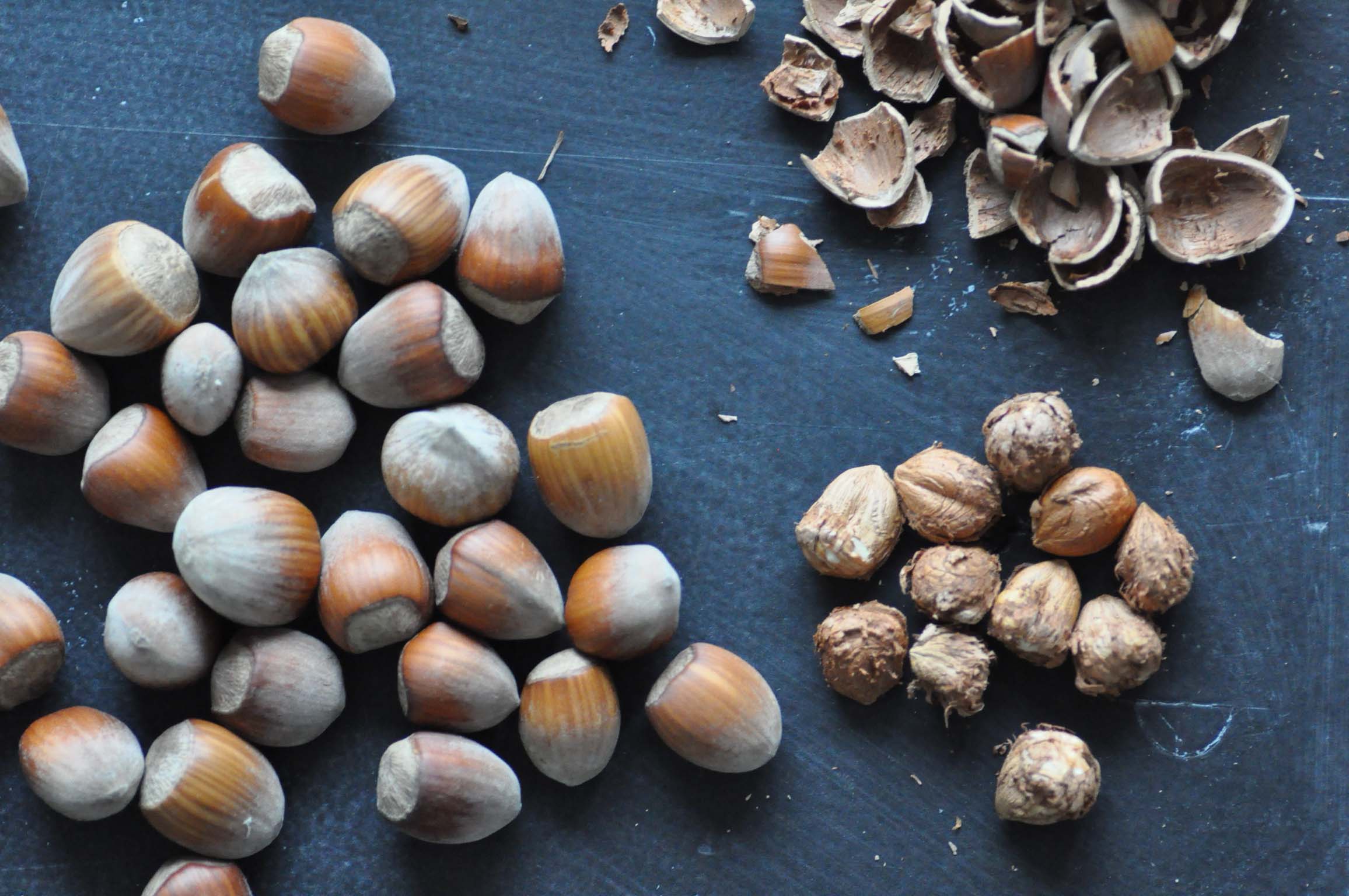 with our hazelnut bush it is not much better. last year it had five hazelnuts, but the squirrel was faster than us. but ok, the hazel bush is only five years old and only at the beginning of his life. so we do not give up. till then we will enjoy the nuts from the huge hazelnut bush in my parents backyard.
so the only thing you need is a really good nut cracker, otherwise you will go nuts while cracking nuts …