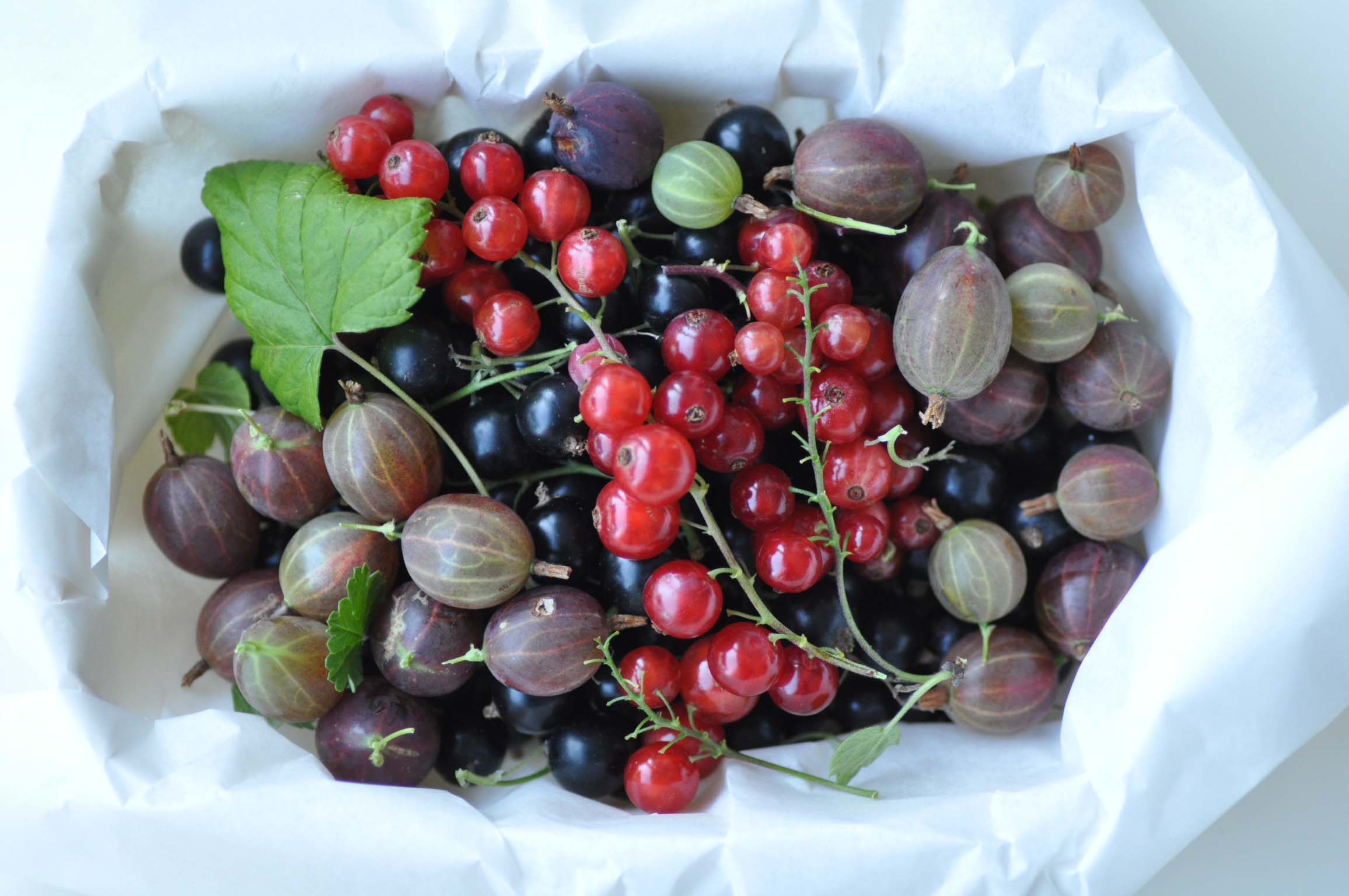 these are our latest eatable friends from our terrace: a small tree with red currants, a bush with black currants and one with gooseberries. maybe not all three of them but at least one will find some space even on the smallest balcony and you can enjoy your own berry harvest.
i did not expect to harvest already in the first year because we also have some berries in the garden and the harvest is still very poor, even after three years. i don't know why but maybe it was a good start to buy trees and bushes which are already a little bit larger. that one in the garden are still half the size of those on our terrace growing in ordinary flower pots.
if you plan to plant them outside, the best time will be autumn or early spring.
enjoy them eating pure or in cakes, jams, compote or chutneys.