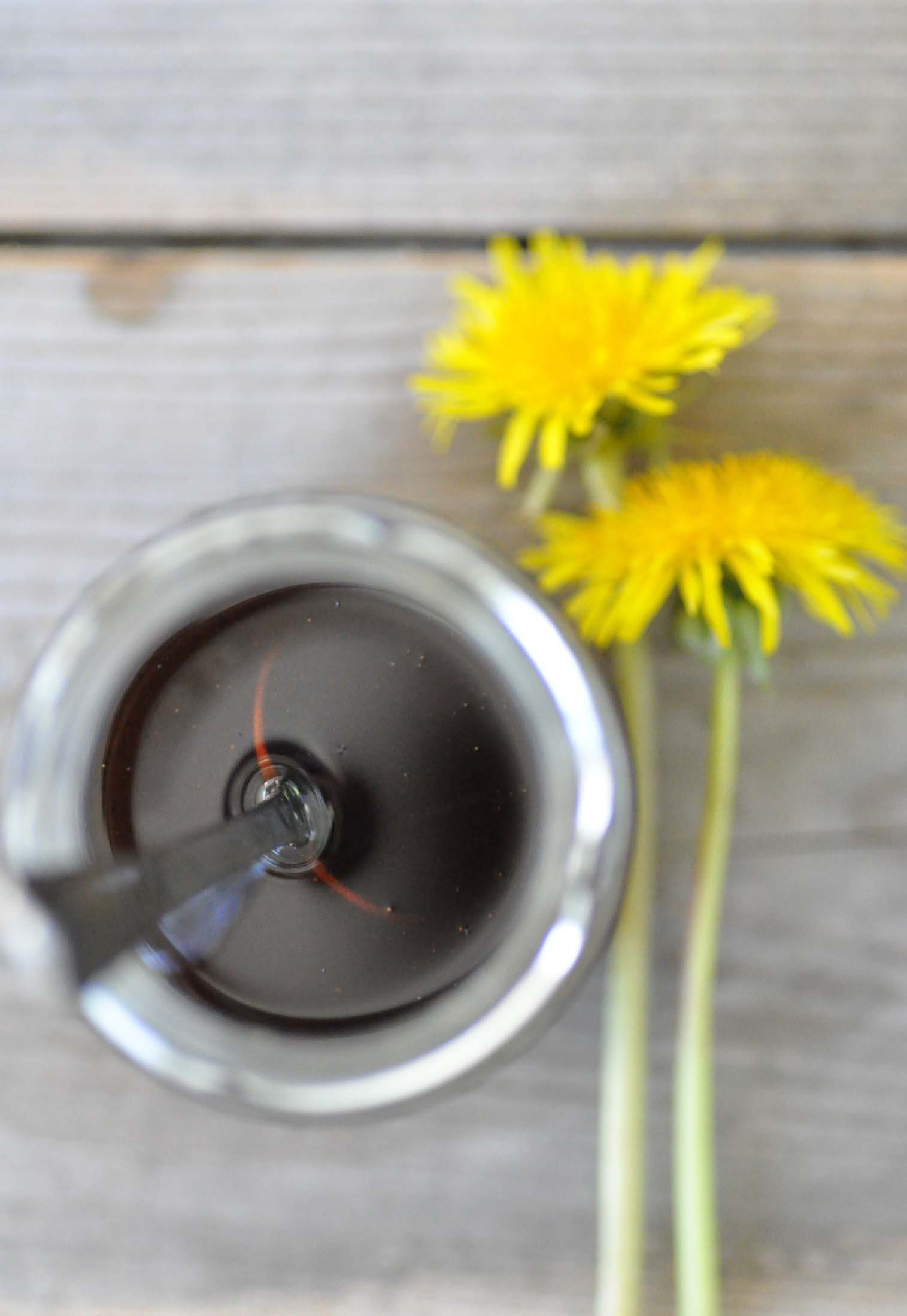 i guess if the bakery girl of torte und worte would not have asked, i would never have had the idea to make some dandelion flower syrup. she was too late to pick the dandelion flowers in her garden, but we still had millions of them. so one thing added to the other and — alley-oop … the child and me sat down in the meadow collecting thousands and thousands of dandelion petals.
but i have to say, i am absolutely excited about the result! dandelion is one of the most annoying weed we have in the meadow. we have it in the garden beds and even between the stones of the garden path. it is everywhere. and now we made some sweet and golden  syrup out of it. it is amazing. weeds to sweets.
i followed the recipe of fräulein text and it was just perfect. we are having it on the yoghurt for breakfast or on sundays on ricotta and we will have the dandelion flower syrup with some yummy pancakes, ham and egg very soon!
and the bakery girl has baked a dandelion flower syrup soaked tart, as i shared a glass of the sweet gold with her and here you will find the link to her very delicious recipe.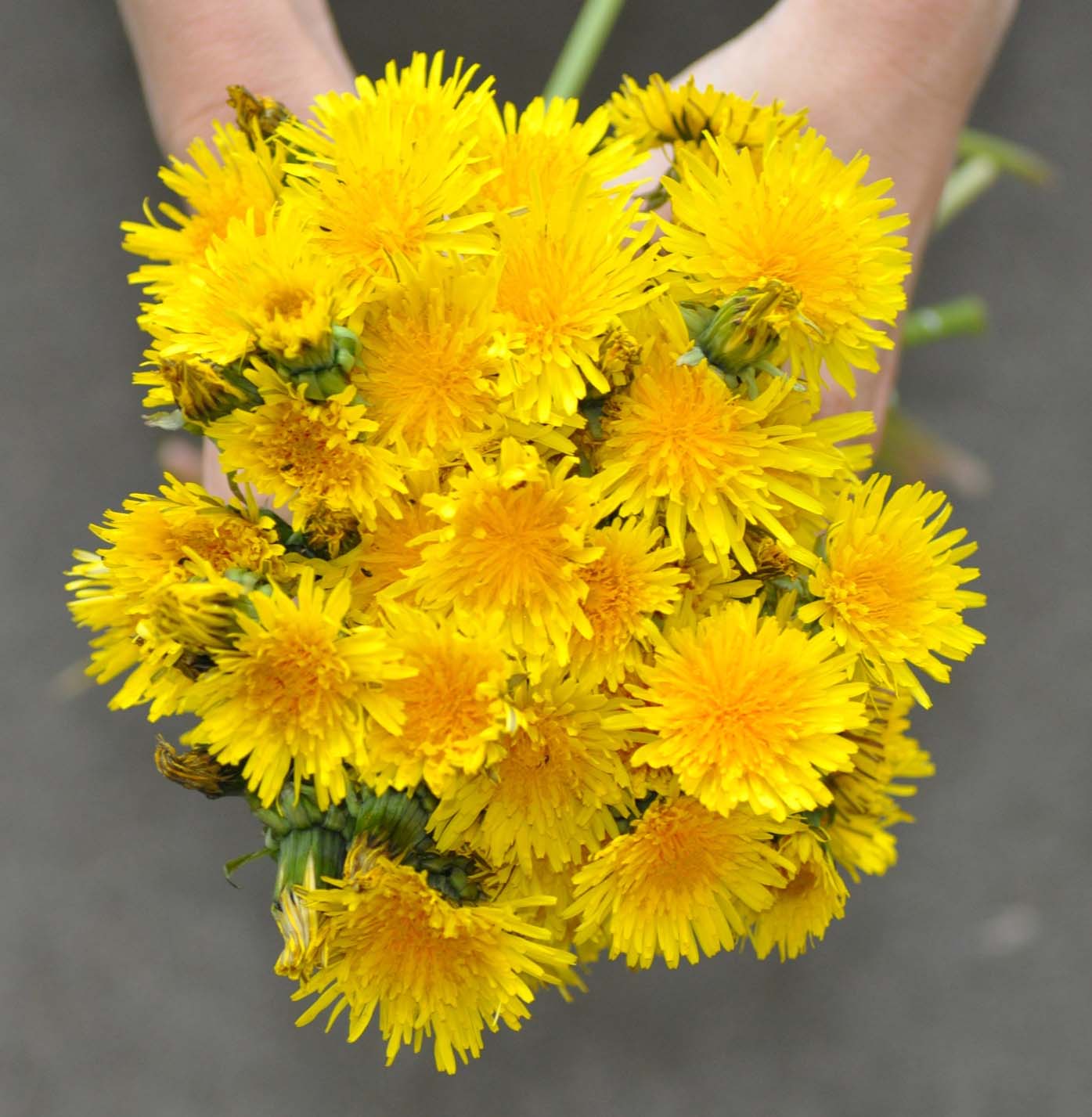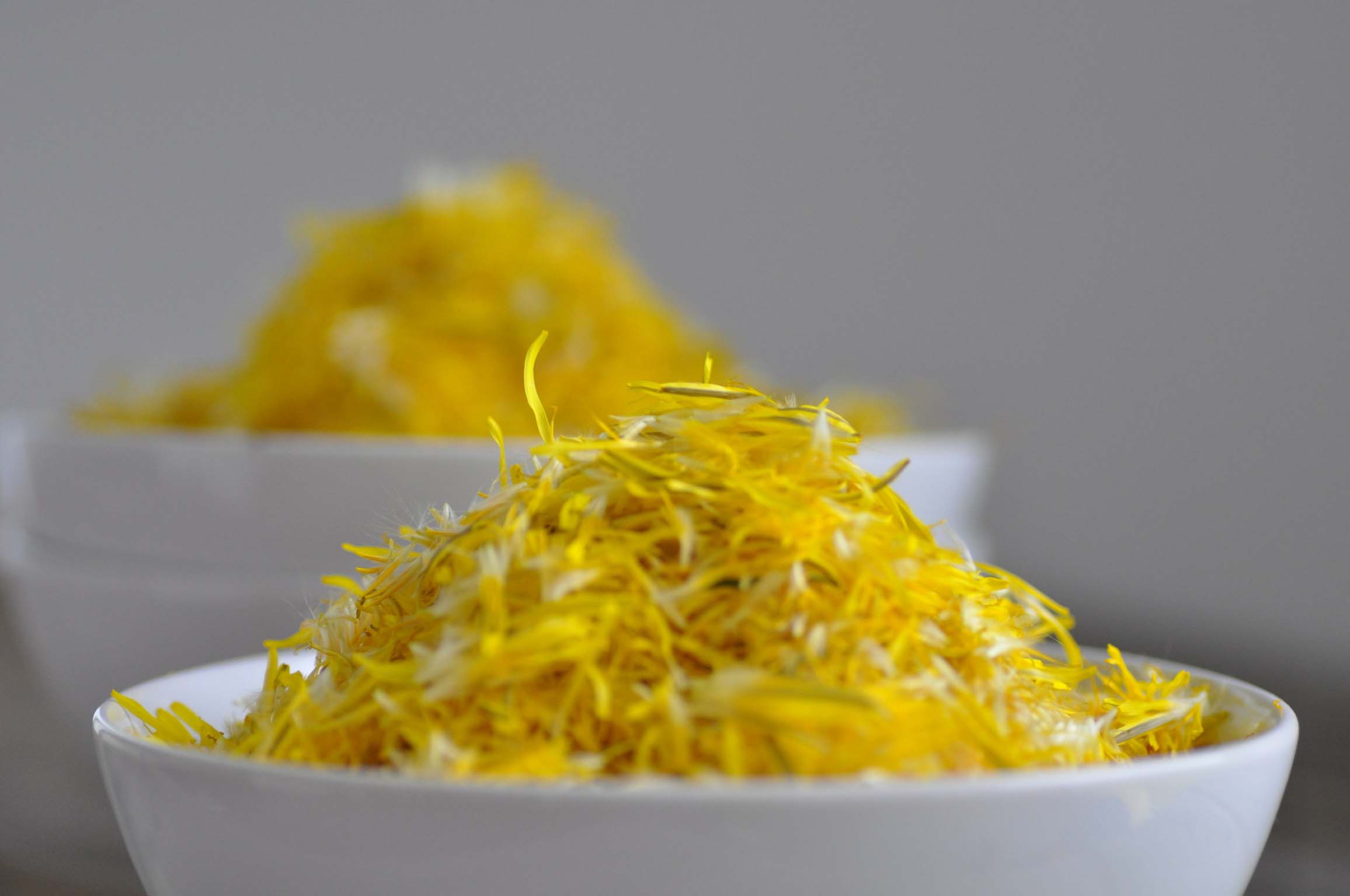 200 g dandelion petals (no green!)
1 liter of water
1 lemon
1 vanilla pod
1 kg sugar
after you plucked off all the tiny yellow dandelion petals put them in a large pan, add one liter of water, bring to a boil and cook for 5 minutes. remove from heat, cover with a kitchen towel and let it rest over night.
the next day strain through a sieve with a kitchen towel inside. after a while you can squeeze the dandelion petals in the towel carefully to get out all the flavored liquid. add the lemon juice, seeds of the vanilla pod and all the sugar. bring to a boil and let it simmer until it turns into syrup. this will last for about 30 minutes or one hour.
pour the dandelion flower syrup still hot in jars and carefully close them.
enjoy!
*********************
200 g löwenzahnblütenblätter (nichts grünes!)
1 liter wasser
1 zitrone
1 vanilleschote
1 kg zucker
nachdem alle kleinen, feinen löwenzahnblütenblätter gezupft sind, kommen sie in einen großen topf, ein liter wasser drauf, aufkochen und 5 minuten kochen lassen. vom herd nehmen, mit einem küchentuch abdecken und über nacht ziehen lassen.
am nächsten tag werden die blütenblätter abgeseiht. dazu ein sieb mit einem küchentuch auslegen und abgießen. nach einer weile kann man die blütenblätter vorsichtig auspressen, damit die gesamte aromatisierte flüssigkeit heraus kommt. zitronensaft, mark der vanilleschote und den zucker hinzu geben, aufkochen und sirupartig einkochen lassen.
den löwenzahnblütensirup noch heiß in gläser füllen und verschließen.
viel vergnügen!