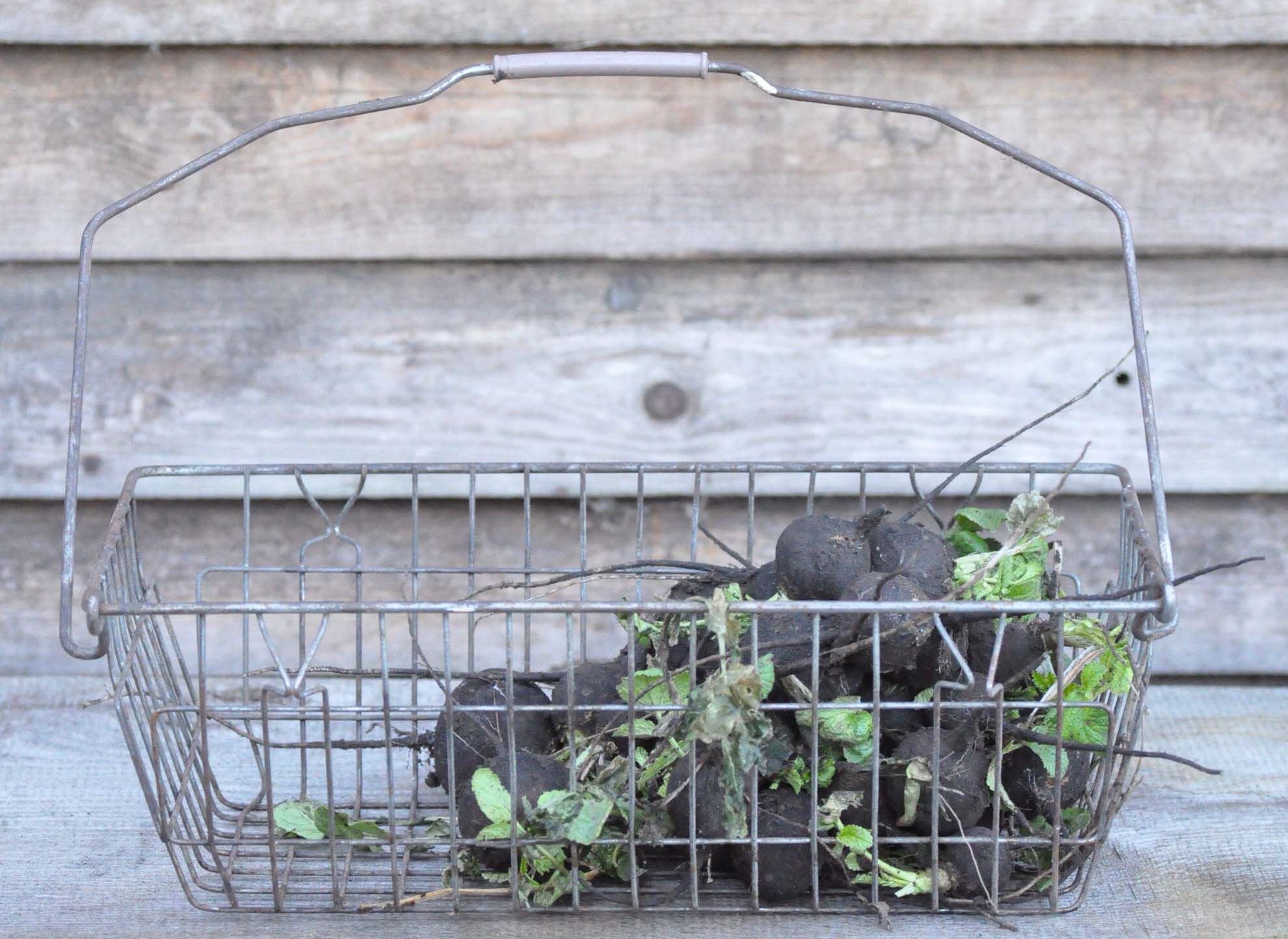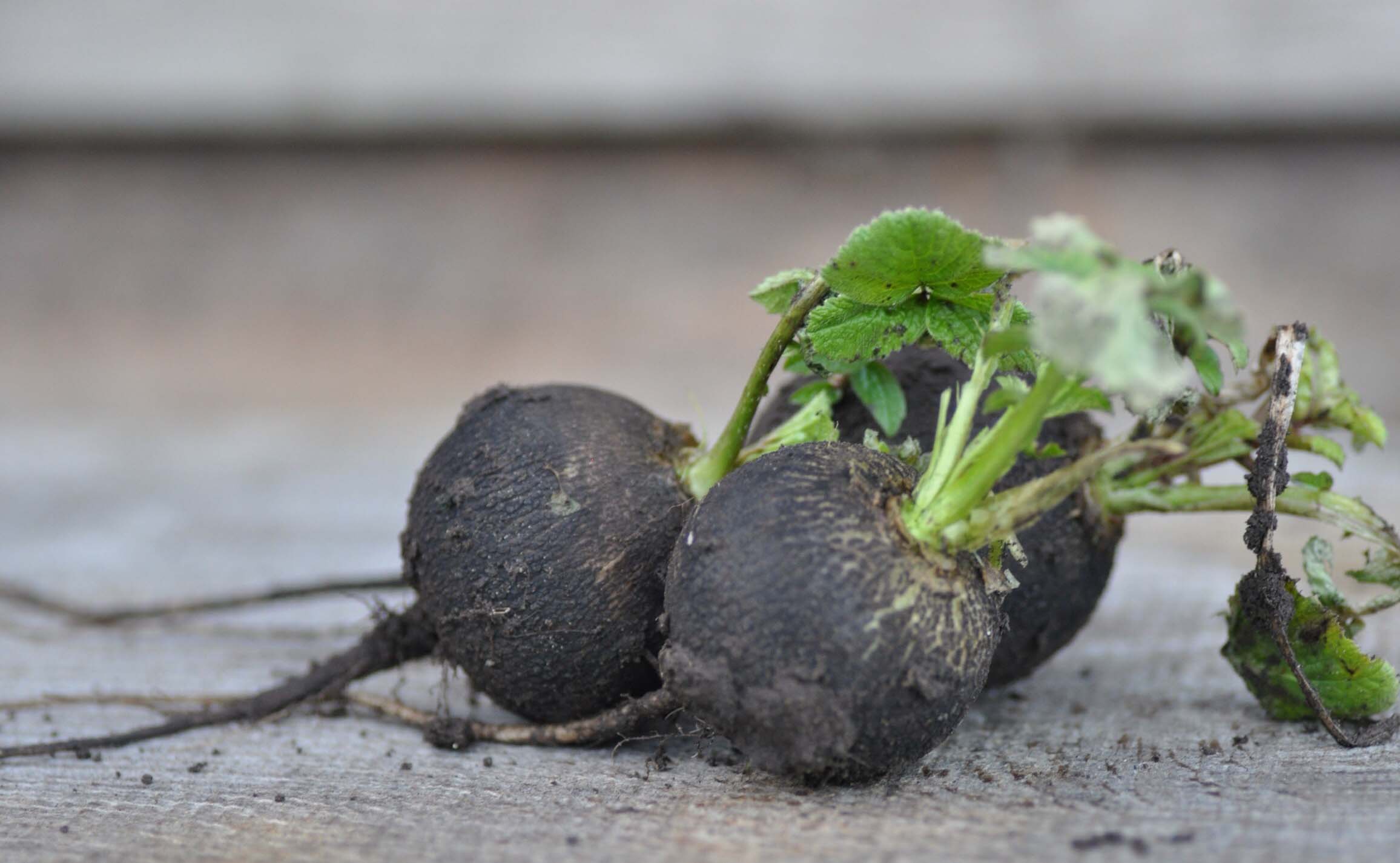 black radish is one of this old and almost forgotten vegetables. i found the seeds last year in austria, where the black radish seems to be more popular. here you will find it maybe on good organic farmers markets or in the vegetable farmers boxes. and if you google what to do with black radish you will find most often how to do cough syrup. but i tell you, there is more to black radish than meets the eye and it is very easy to grow.
when you sow it in july or august the radish will be ready to harvest in winter. and it is frost resistant, so you will also have fresh vegetable during winter. once harvested you can store the radish in the fridge for quite a while.
we sowed it out in rows with a distance of about 25 cm and thinned them out peu à peu. but thats all you have to do.
what we already did, was some black radish soup with truffles oil and pancetta or parsley oil, as the vegetarian alternative and i was absolutely delighted. really fantastic! and then radish is good for many asian dishes and of course for austrian cuisine. maybe we will do some knoedel with black radish salad.
it is worth to explore this old kind of radish.