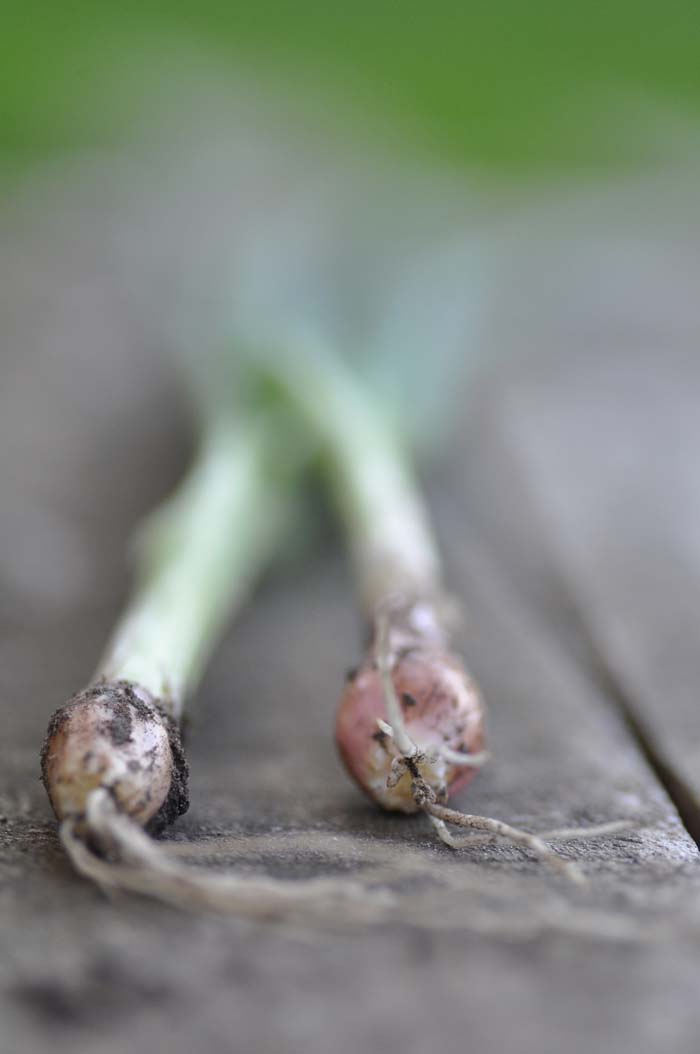 spring onions are one of my darlings in the garden. once started growing spring onions you will have some every season. you can harvest also during winter and early spring when nothing grows yet or any more.
spring onions are biennial. so you start sowing in the first year in early spring and can start to harvest in late summer. the first year i really wondered why they are called spring onions. next thing i wondered about was that they survive middle european winters. this year in spring i learned where their name comes from. the spring onions that I left in the first year gained double size this year, while they have been really thin in the first year. the picture above is from the first year …
they need not much space and not much care. sow them in rows in a distance of about 15 cm.  you should thin out in the row from time to time while they are growing, so that they will have 2-3 cm space between each.