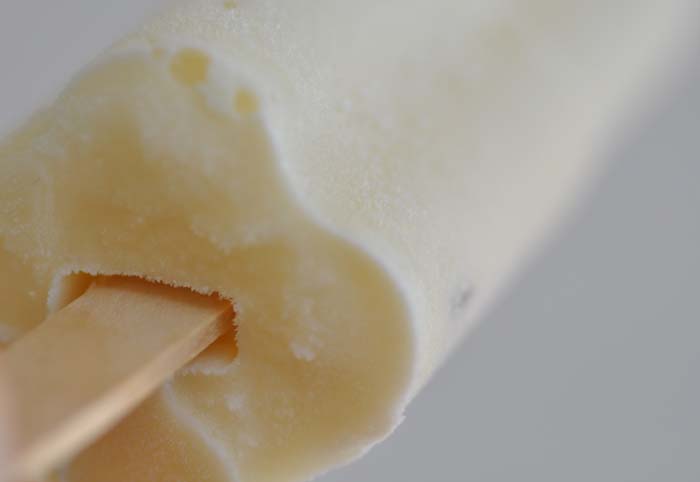 this mint ice cream is very creamy and has a delicate mint flavor. i am not a friend of very minty sweets like all the chocolate and mint stuff, but this ice cream perfectly fits my liking.
by coincidence i discovered the recipe browsing around on valentinas cookbook, a very nice blog about new cookbooks. spontaneously i decided to make some mint ice cream too, as we have really a lot of mint this year and an ice machine i am still very delighted about.
even though it is a very time consuming thing i will for sure make it again next summer. but be warned: plan to start one day in advance.
the recipe valentinas cookbook refers to is by jenny britton bauer, of her book "das beste eis der welt". i simplified some steps of the recipe and it worked out very fine.
450 ml milk
1 tsp cornflour or potatoflour
40 g cream cheese
a pinch of salt
300 ml cream
150 g sugar
2 tbsp glucose syrup
1 hand full mint leaves
day 1: combine the flour with 2 tbsp of the milk in a small jar. combine the cream cheese and salt in a medium size jar. bring the remaining milk, cream, sugar and syrup in a large pan to a boil and let it simmer for about 4 minutes.
as i had no glucose syrup, i prepared some in advance by mixing 250 g sugar and 150 ml of water and brought it to a boil. i let it cool down and filled it into a bottle. you can keep it in the fridge for quite a while.
ok, back to the recipe. after 4 minutes cooking, remove the milk and cream mixture from the heat and stir in the milk and flour. bring to a boil again and stir continuously for about 1 minute until it thickens slightly. remove from the heat and mix with the cream cheese until well combined. add the roughly copped mint leaves and refrigerate for 12 hours.
day 2: remove the mint and fill the ice cream basis into the ice machine and go ahead like usually. if you do not have an ice machine fill the ice cream basis in a metal bowl which you put in the freezer. you have to do the ice machines job on your own and stir from time to time to avoid building ice crystals in your ice cream. i recommend to stir every half hour until your ice cream gets a good texture.
now you only have to decide if you would like to make ice pop´s or not. if you want to do so, fill the ice cream in the ice pop molds when it is still soft and freeze for at least one more hour. to remove the ice pop´s, hold them under hot water for a second and there you are. congrats and enjoy!