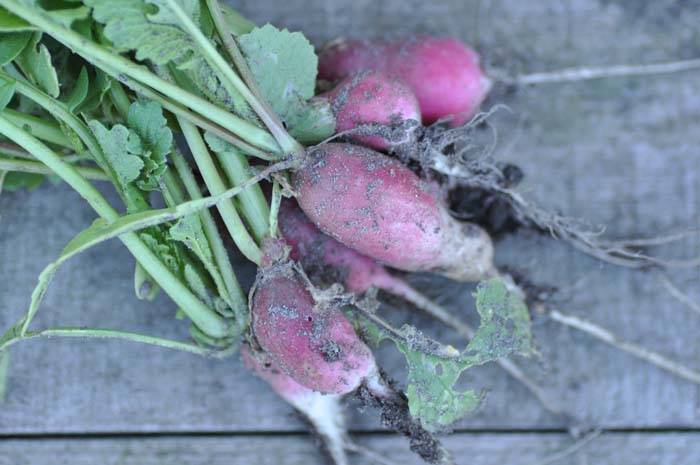 easy to grow. very short time from sowing to harvest. very modest. very space-saving. and the early birds of the garden season. just sow them in a row and thin out so that every radish has about 5 cm space to the next one. if the conditions are ideal you will harvest your radishes within one month from sowing and you can start in early march.
you can experiment with different sorts. there are the dark pink round one, white radishes or the light pink more longish french ones like on the picture above.
in the moment i like them best on a slice of bread with cream cheese, freshly ground pepper and chive. but they also fit perfectly to green salads as well as to grilled asparagus. the latter i certainly will post next year, once we have asparagus in our garden.
growing radishes is not much work and you will wonder how crunchy and spicy a radish can be if you only know those watery supermarket ones.