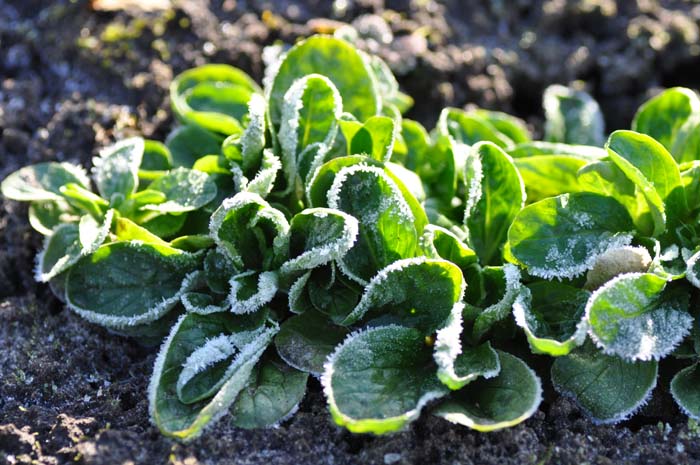 its cold outside. there have already been strong frosts at the beginning of the winter and i already gave up every hope that a single plant had survived. but surprise – surprise, there are some very strong little friends outside who can stand the unfriendly weather. there are still black radish and turnips underneath the earth, which are supposed to be frost resistant, but lamb´s lettuce is the only one, which can resist to frost and snow on the surface.
in order to harvest lamb´s lettuce now in december and january you have to sow it in late summer. this year we sowed it in the beginning of august and the results are not that bad. the lamb´s lettuce needs, like all the other vegetables, beside warm and water, light to grow. if you sow it out too late, you will only get bonsai lamb´s lettuce, because it stops growing at some point in autumn.
if you take into account this point, almost nothing can go wrong. simply sow it thinly in rows and keep a hand-wide distance between the rows. if you sowed them to closely in the row, you might have to thin the lettuces out when they are small plants.
you can harvest until winter. when it is freezing outside, there is only one thing you should take care of. do not take the lamb´s lettuce from outside immediately to your warm house. allow to slowly accustom to the temperature change, ideally in a cold, not heated room or the fridge. give the lamb´s lettuce one night time, otherwise the leaves would loose its texture and crunchiness and you potentially can through them away.
enjoy the fresh greens during winter time and the fact that there is still something to harvest out there!